---
---

Your direct trading and shipping connexion with Haiti.

DRY CARGO.


ArAs Trading and Distributors maintains a nearly 13,000 square foot warehouse. Our highly trained employees are ready to handle all your LCL needs to or from Haiti or the Caribbean.

For your dry cargo shipping needs, ArAs Trading is well equipped. With computerized tracking, and fixed-day sailing schedules, we are always ready to go. From freight all kinds building materials personal effects and hardware goods, rubber goods, spare parts materials, whatever your import or export cargo needs are, look no further. ArAs is always the right choice.

REFRIGERATED CARGO.


ArAs employs a fleet of over 3,000 refrigerated containers, both 20' and 40', specifically assigned to perishables that are monitored and maintained around the clock. Our procedures focus on time sensitivity issues that relate to your perishable cargo throughout its entire journey. We have created special import departments, at all offices, to expedite the clearance of your freight. These departments handle the various documentation that is required with any type of cargo, for both incoming and outgoing movement. This means we are well versed in dealing with the variety of issues posed from US Customs, the USDA and the FDA. We also work closely with importers and customs brokers prior to a vessel's arrival, so that advanced efforts can take place.
PROJECT CARGO.


ArAs Marine has the capabilities to handle your oversized construction and agriculture machinery, power plants and heavy equipment of all kinds.


CRATING/PACKING/SHRINK WRAPPING .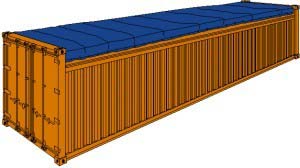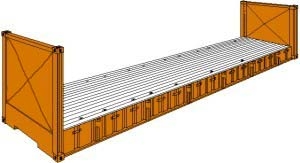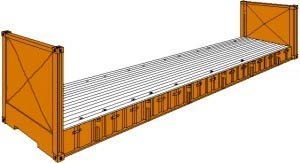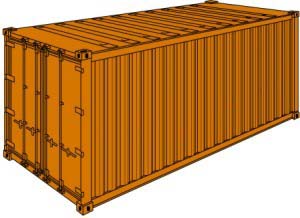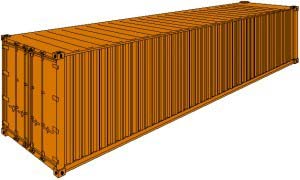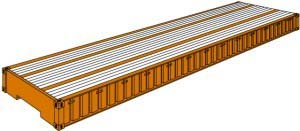 ---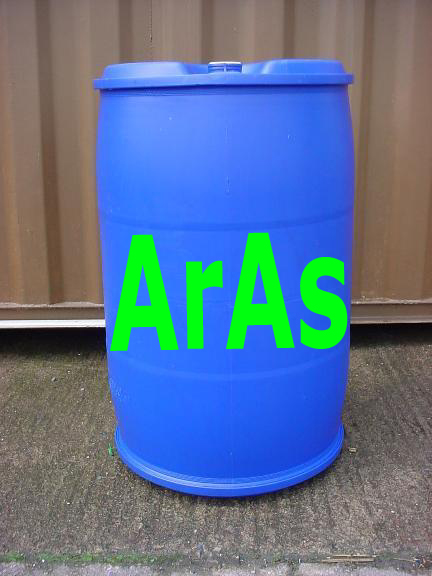 ---
---
FULL CONTAINER LOAD.

ArAs Shipping & Distributors offers services for carriage of export, and transit cargoes in 20 & 40 ft containers (FCL/Full Container Load) from various countries to any where in Haiti
In respect of sea container shipping we offer the following services:
- sea container shipping from all over the world
to Haiti
- in-port forwarding and cargo handling at port;
- customs clearance and fulfilling port formalities;
- transhipment from containers into trucks for further
delivery to consignees;
- delivery of containerized goods to consignees by
trucks.

ArAs actively cooperates with such leading shipping lines as: Maersk Line, MSC, CMA CGM, Seaboard Marine Crowley, Zim, Hapag Lloyd, and others. A branch network of forwarding agents and partners around the world: Europe,the Caribbean America USA - enables the company to offer its clients the best delivery terms and competitive sea freight rates. Depending on the number of containers in a consignment, the frequency of shipments as well as transit time clients can always count on additional discounts and favourable terms.

To receive information on our rates please contact us in our offices at (888) 312-8884


FREIGHT CONSOLIDATION.


ArAs Trading and Distributors offer consolidation of air and ocean freight. This is a multi-step process which has allowed many of our customers to realize lower costs, reduced inventories, improved transit times, and time-definite delivery. This process begins when raw material is picked up from a supplier and taken to an ArAs International Service Center. From this point, each shipment is combined with other shipments bound for destinations that are in close proximity. The freight is then loaded on a linehaul trailer and delivered to the appropriate Service Center. We are able to create efficiencies of scale for each customer as we deliver shipments directly to their chosen destination.
BARRELS/DRUMS SHIPMENT TO HAITI

ArAs helps carry "Chay Fanmi ou" by shipping your 55 Gal Barrels/Drums to anywhere in Haiti. The recipient will be contacted by our local agents upon arrival of the barrel. Shipping time varies between one to two weeks based on your final destination.

Let us remind our customers that there are restrictions on what a barrel can contain. To be sure, please give us a call at: (888) 312-8884




As freight forwarder, ArAs plans the logistics, the schedule, the details and the implementation of your shipments from any location in the world to Haiti. We have the ability to smoothly and effectively organize the complex process of planning the flow, storage and delivery of your goods and/or commodities to Haiti through the carrier that fits your needs or urgency such as a ship, airplane, truck, train or other vessel.

ArAs specializes in providing the best service between any point in the world and zny point in Haiti. We are able to give your organization the best competitive rates due to strong contractual standings with major national and regional transportation companies.

ArAs handles shipments from start to finish. This allows you, the Shipper, to be free to focus on other areas of business knowing that the shipment is being picked up in a timely manner and being delivered to the destination at the specified time requested. Our Freight Agents are dedicated to "details" and are able to coordinate, to create individual solutions, and trace shipments immediately.



WAREHOUSE SERVICES.


ArAs' Warehouse Services begin with security, which goes hand in hand with safety, efficiency and reliability and it only ends with the full satisfaction our clients.

As ArAs is the owner of a nearly 13,000 square foot of roofed storage and work areas we are able to offer our customers all variety of warehouse services, such as storage, shipment unification, shipments allocation

At ArAs, a new and strong factor in Warehouse Services, we understand and recognize that rationality does not mean less quality, but rather more quality while lowering the costs of operation for her clients.










Copyright © 2010 ArAs Trading & Distributors, LLC. All rights reserved.
Designed by Cruz D. Philippe: (786) 587-3940