We are proud to introduce our company: ArAs Trading and distributors LLc.
Today our company represents much more than a reliable means of getting your freight from the USA to the caribbean on time. we are your purchasing resources and personal agents. We also deliver anywhere in the states. just fax phone or email your request and let our experience and logistics capabilities help reduce your costs by handling the entire shipment process from purchasing to shipping your most urgent needs on schedule.

At ArAs trading we sell reliability, competence, professionalism, efficiency and most important benefits to our customers. We have the utmost dedication to our customers and we urge our current customers and future ones to depend on us completely.

We are certain we will be able to provide your company with excellent service at the a very competitive rates possible. Please do not hesitate to contact us for rates,booking or any other information,either by phone,fax or email.

Looking forward to doing business with you in the near future.

Management.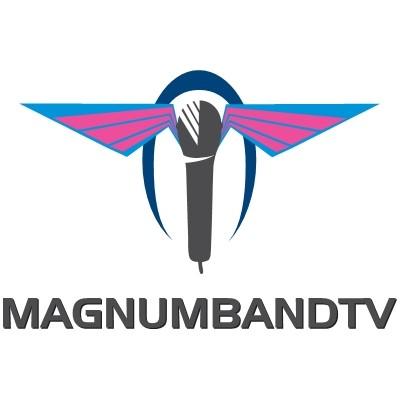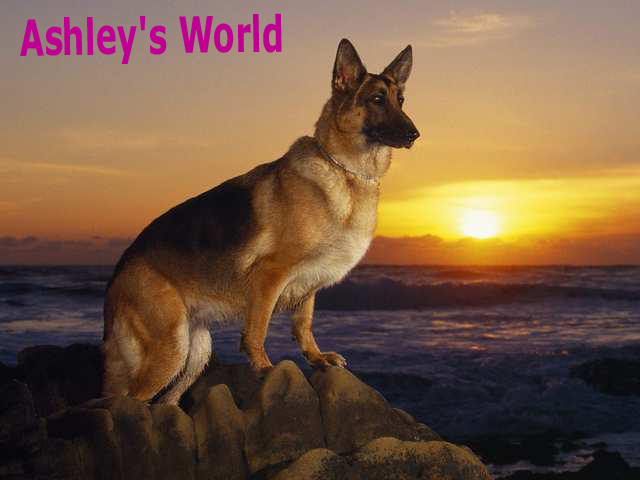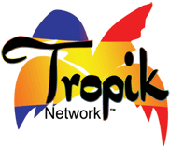 K/9 Académie de Dressage
(509) 3-702-4919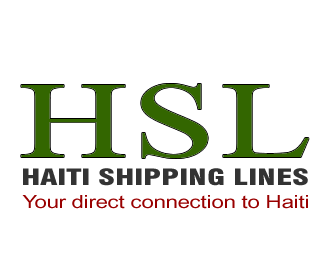 Mission Statement.



The mission statement of ArAs Trading & Distributors, LLC., is to be a reliable and efficient pipeline in the shipping (maritime transportation) industry between clients living in the US/CANADA that are either doing or intending to do business with Port-Au-Prince,Cap -Haitien, Haiti in general . Our shipping services are provided through direct-response marketing, referral, and repeat clientele. We have utmost dedication to our customer services.
Executive summary.



ArAs Trading & Distributors, LLC. is a company that is currently providing services to the Haitian Market in South Florida with an estimated Haitian population of more than 500,000 and share the market in Haiti with an estimated population of 6 million. ArAs Trading & Distributors, LLC. is also providing shipping services to Curacao, and Venezuela. It has its main office in Miami, and subsidiary offices in Pompano, New York, Canada (Montreal), port-au-Prince, and Cap-Haitian, Haiti. Moreover, it has representatives in Curacao, and Venezuela. For the past two years, ArAs Trading & Distributors, LLC. has an exclusivity agreement (LCL Consolidation - less than a container load) with HSL (which has a worldwide network in the shipping industry) we are working with two other companies, Seaboard and Crowley that provide services from Miami to Port-au-Prince, Haiti.

ArAs Trading & Distributors, LLC. emerges from a decade of experiences in another Caribbean shipping business by its current founders.


For the past two years, the breakdown of ArAs Trading & Distributors, LLC. is as follows:

 75% of business in Haiti
 5% of business in Venezuela
 10% of business in Curacao
10% of business in Dominican Republic.


ArAs Trading & Distributors, LLC. is a NVOCC (Non-Vessel Owner Common Carrier) licensed company. This license allows the company to operate legally from the US to the whole Caribbean and South America.

The business is part of our regular business planning process. We revise this plan every quarter.



Our keys to success and critical factors for the next three years 1998, 1999, 2000) are in order of importance:

 Specific increase in our target market in the following Haitian communities: New York, New Jersey, and Canada.
 Increasing our sales volumes
 Financial control and cash flow planning


ArAs Trading & Distributors, LLC. is a growing concern that is currently profitable for this year with the sales volumes increasing constantly. In an era that cries for expansion, a cornerstone of the Haitian economic foundation lies in its import/export business between the needs of Haitians living in the US, Canada, and elsewhere with Haiti. As a Haitian custom, Haitian families that live in foreign soils always support their families that live in Haiti. In this Company's context, concerned citizens from the northern region of Haiti (Cap Haitian) who live abroad have been sending goods to Cap-Haitian for various reasons (from little big projects to ambitious ideas). For instance, some may send construction materials to build houses, furniture, automobiles, and home/office appliances. Whereas, others may send alimentary products, clothes, bicycles, toys, etc. to love ones living in Cap-Haitian through. In addition, we are meetings the needs of the new breed of entrepreneurs in Haiti, Mom and Pop businesses, and a network of foreign church missionaries that are providing humanitarian aids to various institutions in the northern region of Haiti. It is worth to notice that these foreign church missionaries that are buildings schools, hospitals, and community centers which require transportation of their various equipments/materials/ office supplies to Haiti. This increase in business is related to the fact Haiti is open for business while it is trying to position itself as a viable partner in the global market.

In the next three years, we intend to increase our market share by seeking expansion in other states such as New York (Haitian population: 600.000) through the infusion of cash flow from the loan. This strategy will help ArAs Trading & Distributors, LLC. increase its sales volume and its share in the Haitian market.

Expansion of market Share



Our existence depends in our business acumen to identify other Haitian niches that are yet to be saturated and provide them with our reliable services. After a thorough market analysis, we have identified and opened offices in New York (Estimated Haitian population: 600,000) and Montreal (Canada - estimated Haitian population: 60,000) because the competition for the Cap-Haitian is still in its infancy phase. The expansion in these two regions, are being pursued because the level of trade volume will compensate for the costs involved. Next, the timing is appropriate and favorable for the business climate. Furthermore, evidences have shown that the Haitian clientele living in North America than ever taking an active role, a keen interest in helping their families that are in Haiti. Since we have been providing excellent services for the past two years in the South Florida market, our reputation in this industry has been spreading in New York, and Canada mainly through word-of-mouth, and satisfied customers.




Profitability



Our profitability depends on the reliability and quality of our services, our visibility/popularity in the Haitian market, our competitive price, and our customer satisfaction.



Reliability and Quality



Reliability and quality are the top priorities that will distinguish us from competitors. From our point of view, it defines the standard for steady customers as well as new ones. We intend to duplicate the same concept that made us successful over the last two years in the South Florida Haitian market in these other two markets. However, we will be flexible enough to adapt to new variances that may arise.




Visibility and Popularity



Visibility and popularity will be the key to our success. We will strategically position our services in the Haitian market by implementing an aggressive advertising campaign, and developing a strong clientele list through referrals, direct-marketing response, repeat clientele, and satisfied customers. We have estimated a return of five dollars for every advertising dollar spent on the expansion phase.



Long Term Objectives



It is our desire and commitment to become a household name in the markets we are serving currently and in the future ones. Our approach will be progressive, creative, and cosmopolitan in order to capture new clienteles, and hold the interest of the existing ones. As we are heading into the 21st century, ArAs Trading & Distributors, LLC. will make sure that it meets its goals, and responsibilities toward its creditors. The requested credit line will allow us to increase our sales volumes in New York, Canada; expand our advertising budget in the markets; and stabilize our turnover period in the accounts receivables (usually about 60 days) equally important is our policy to constantly conduct business in an ethical, professional manner and to be in compliance with all the governing laws covering the shipping industry.

Management Team

The management of this company is done by the president, Arnold Castera, Patrick Beliard and Ashley Laraque. These professionals have a combination of twenty years of management experience in the shipping industry. We are a highly dynamic communicative group of individuals. Whose common purpose is to do holographic teamwork to achieve our goals. The characteristics of our team are founded on commitment, cooperation, communication, and contribution.


Commitment
We have been successful in this business for the last two years because we have committed the previous decade in learning through trials of errors, the topsy-turvy corners of the shipping industry. It has been an overnight success that takes ten years to accomplish with sweat equity and creativity for collateral while sailing into uncharted waters. As officers of the company, we are committed to the vision and goals of the company,




The cooperation


Our focus on cooperation is built on a synergistic approach. We adopt a shared sense of objective and mutual gain. We share the results of our cooperation with each other. Quarterly, we evaluate our plan and projections on a systematic basis to ensure that priorities met and analyze constraints to prevent or bypass them in the long run.




Communication



The strategic resource in an information age is information. However, we will transform information into structured knowledge. In our team environment, the speeding flow of information is utmost importance. We are keeping abreast with all the maritime laws, US regulations, and the Caribbean islands requirements that are necessary to do business legally. We are currently member of the Greater Miami Chamber of Commerce and the Caribbean Shipping Associates.

Contribution

The message in our company is that contribution is not an option, and it will never be. We understand clearly the importance of brainstorming new ideas, browsing on new market ventures, establishing contacts in various Caribbean ports and South America. We are committed, cooperative, eager to communicate, and expected to make contributions to the welfare of the company. The current mayor of Dade County has recognized our contribution in the South Florida community in terms of creating employment and supplying valuable services in our target markets.

Company Strategy



ArAs Trading & Distributors, LLC. is adopting the proactive strategy approach. We will merely react to changes, we simply understand the need to "Get Ahead" of events that occurring and shaping the Caribbean hemisphere, our target market in the Caribbean, and recognize the ability to deal with them accordingly. The underlying philosophy, and logic of this company is based on three important principles which will determine our existence in the business; judge our economic performance; and structure the path of our growth. Consecutively, they are: expansion of our present market share, profitability, and long-term objectives.
Pricing and Competition



Our prices are competitive and affordable, all our transactions are prepaid in US currency regardless of the countries we dealing with.




Customer Satisfaction



We are deeply concerned about customer satisfaction. In this business, reliability is of the essence. A regularity in this pattern over the last two years has helped us gain credibility and consistency among our customers. We are striving incessantly to deliver on our promises punctually with no excuses whatsoever.

Copyright © 2010 ArAs Trading & Distributors, LLC. All rights reserved.








Designed by Cruz D. Philippe: (786) 587-3940